Is March over already? Seriously, where did it go. I can't believe that 25% of the year is gone already.

   This month has passed too quickly and yet somehow, at the same time, it seems like my long overdue post on my Kawaii Box that I started the month with was forever ago. Does anyone else feel this way about March or is it just me? Maybe I'm just terrible at judging the passage of time.
     March has been a month of ups and downs for me, both internet and planner wise. The month started spotty but the wi-fi seemed to start working again mid-way through and the speeds were good. Unfortunately, things went south a few days ago – the wi-fi packed up again and even plugged in the speeds I'm getting are tedious and making internet tasks difficult. My poor connection did inspire the introduction of a new blog series though – My Not So Crafty Side – so something came out of it!
     As for my plans, I started the month falling out of love with my planner and ended up having a quick fling with an A5 Paperchase diary. I knew the diary wasn't going to be a permanent solution though so I took a look around (trawled through profiles on dating websites, it I'm to keep this analogy going). Things weren't going well but eventually I found Geo, my new personal size Filofax. Things seem to be picking up now with me and my planner so hopefully with Geo's help I can help make April a productive month.
     My spending this month was reasonable, if you ignore the Filofax I bought, and the few bits of stationery along with the stamps. Oh, and I did buy a few craft things (which you'll see next week)… I did spend an awful lot of money on stamps (see my instragram for that), but I do have a lot of snail mail to keep up with (check out the letters I've accumulated so far) and hopefully I'm good for a few months with what I've bought. I did post a number of hauls this month – my Art&Hobby haul, my Aldi stationery haul and my cheap craft supplies and Lidl haul – but those were mostly things bought in February (which was why February was not a good month for money!).
     Craft topics were put on the back burner a bit this month however. I had one post about covering notebook covers in tape and just the other day I took a look at ribbon and the many uses it has but that was it. Well, I also showed you some drawings, if that counts.
     While things have been up and down for a lot of things in my life this month, I'm happy to announce that things have only been going up for my blog itself. To start with, my Spring Giveaway was a big success. You may also have noticed the feature image of this post – my monthly views blog stats – and how there's been a real spike lately. I'm ecstatic about it. In the last few months of 2015 I was averaging about 250 page views a month. That more than doubled to almost 600 in February, which doubled again for March and now I have 265 followers on wordpress. When I started this blog I couldn't imagine anyone would be interested in what I was doing so to have those kinds of numbers a year on from starting to blog regularly is amazing.
     To that end, I'd like to thank everyone who reads my blog regularly – I'll try to keep up the vaguely interesting content! I'd also like to thank Sangeetha from lifestylebites3 for nominating me for the 'The Beauty Blogger Tag', although I won't even attempt to answer the questions listed as I'm hopeless when it comes to beauty topics like that!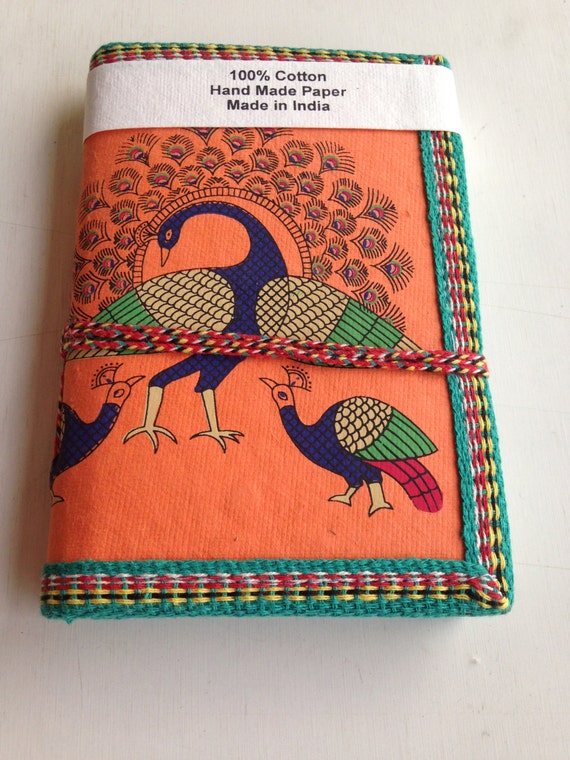 When I started to see my blog numbers rising I added a contact page up top, figuring no one would actually want to contact me, but I was proven wrong! I've had a couple of people shoot me an email and it's been delightful (having just said 'it's delightful' I feel that's not a phrase people use now but I just had the sudden urge to use the word 'delightful'). One specific email I got was from Vishruti. She has an Etsy store called IndianJournals and I said I'd give it a mention on my blog so I'm prompting people to click that link and check out her store which is filled with absolutely gorgeous journals (my favourite is the orange peacock one).
     See, never hurts to ask! I don't bite and I do eventually respond to my emails – when my internet allows me to – so go ahead and get in contact with me, be it for a swap or you have something you just want me to check out.
     But this post is getting a little long now and truth be told, while this post goes out at 12pm I am actually writing it at 3am and scheduling it (now you know the secret to my very regular 12pm posts). With that in mind, I do believe I need to go to bed, but not before wishing everyone a good April and hoping people had a productive March.
     But no, really…how is it April already?